FOR IMMEDIATE RELEASE: 07/13/2020
Stacy Lytwyn, Communications Specialist, Picture That, LLC
(203) 977-8203
slytwyn@picture-that.com


Black
Lives
Matter
Street
Mural
Stamford Stands in Solidarity with Black American Citizens
For nearly 20 years, Picture That, an award-winning art consultancy that has inspired and provided a "finishing touch" to hundreds of businesses, including corporations,

health care

organizations and academic institutions, is now taking their consummate fine art talents to the streets. The firm is honored and excited to announce its newest role as official curators of a Black Lives Matter street mural, which will be created on July 19 in front of Ferguson Library Plaza on Broad Street in Stamford, CT.


Following in the footsteps of many other U.S. cities, including neighboring Bridgeport, and also around the world, the art consultancy joins forces with Stamford residents, area artists and surrounding community members in solidarity to create a street mural that will showcase equality and inclusivity in response to the recent wave of police brutality and murders by police officers of Black American Citizens.


When the opportunity arose for Valerie A. Cooper, founding owner of the Stamford-based business, to utilize her expertise and creative team members, she did not hesitate to spearhead the project. "We quickly assembled 16 African-American, Fairfield County-based artists to serve as the frontline creative team members for the project."


These frontline artists will direct the artistic rendering of each B-l-a-c-k L-i-v-e-s M-a-t-t-e-r letter. In addition, the community at large will collectively help paint each letter in 30-minute intervals beginning at 3 p.m.


"Our goal is to use protest art as a peaceful vehicle to stand against the systemic racism and injustice that African-Americans face in today's society. One of the best things about protest art is that it kicks off a healthy dialogue of opinions. It allows us to advance causes that are important and voice our uniqueness, but, simultaneously, connects us on an emotional level and reminds us of our innate connection," Cooper adds.


The Black Lives Matter street mural and event is sponsored by The Ferguson Library and the National Association for the Advancement of Colored People (NAACP). Donations in kind are provided by Stamford Downtown Special Services District (SDSSD); Domus; New England Donor Services, Inspirica, 100 Black Men of Stamford, SōlHaus, Winfield Coffee and SPIDACARES.


###
Picture That Art Consultants was established in 2002 and is an award-winning fine art firm with a Northeast regional office based in Stamford, CT, and Southeast regional office based in Atlanta, GA. In addition to sourcing framed artwork for facilities, services include fine art consulting, appraisal, collection management, framing and curatorial services for corporations, healthcare organizations and academic institutions nationwide. Picture That's extensive team of art professionals includes designers, registrars, art handlers, installers, appraisers and restoration specialists. The company's global network consists of both established and emerging artists, representative of international cultures around the world. For media inquiries, interview requests or project consultations, please contact Stacy Lytwyn, Communications Specialist at Picture That, LLC, (203) 977-8203 or slytwyn@picture-that.com


Black Lives Matter #BlackLivesMatter was founded in 2013 in response to the acquittal of Trayvon Martin's murderer in Florida. After the recent murder of George Floyd by police, according to New York Times interviews with scholars and crowd-counting experts, the recent protests categorize the movement as the largest in our country's history.

Black Lives Matter

Foundation, Inc. is a global organization in the US, UK, and Canada, whose mission is to eradicate white supremacy and build local power to intervene in violence inflicted on Black communities by the state and vigilantes. The movement fights for freedom, liberation and justice.
Marked "canvas area" in front of Ferguson Library Plaza on Broad Street in Stamford, CT



Bridgeport, CT, Black Lives Matter Street Mural on City Hall Annex



Be a part of history! JOIN US!
Interested in keeping abreast of Picture That projects, future opportunities and services/products offered?
Be sure to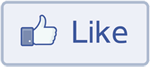 our Facebook Page and
FOLLOW US on Twitter. Thanks for your continued interest!
Soundview Plaza

1266 Main Street, Suite 700R

Stamford, CT 06902

(203) 977-8203

www.PictureThatArt.com

400 W Peachtree St. NW, Suite 3006